Visual Connections Sponsors WorldSkills Sign Entrants
18-May-2023
Visual Connections has announced it will continue its longstanding sponsorship of WorldSkills, providing funding to cover the travel and accommodation costs for the signage students and teachers who will attend this year's competition.
WorldSkills is a competition which was established in 1981 to promote excellence in skills-based trades. The Australian competition sees the very best apprentices from around the country compete over three days with others from the same industry group, to determine the 'best of the best'.
The winners of each category which is represented in the international competition are then able to go on to compete against fellow apprentices from around the world.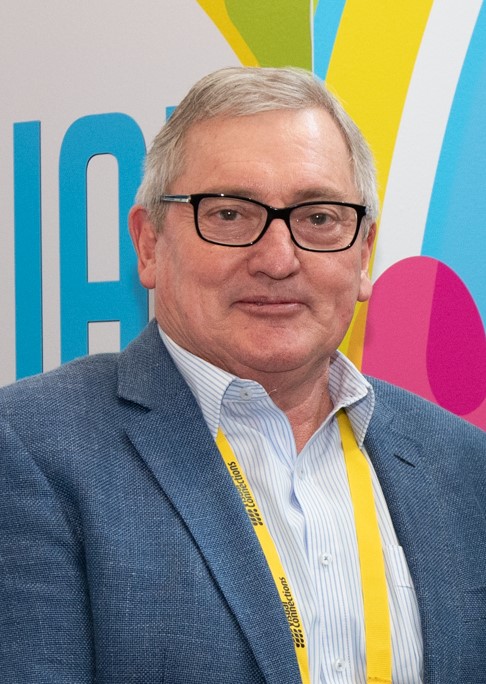 "Visual Connections has been proud to be involved with WorldSkills for many years," says Peter Harper (pictured left), CEO of the supplier association which has a strong commitment to supporting training and apprenticeships to secure the future of the print, sign and display industries.
"Anyone who has attended will tell you WorldSkills is a fantastic event, where you get to see trade apprentices from carpenters, bricklayers, electricians, cooks, hairdressers, graphic designers, plumbers, dressmakers and of course, signage, all showcasing their skills in a vibrant and exciting competition.
"It's such a fantastic opportunity for these leaders of the future not only to practice and showcase their skills in a vibrant and exciting competition environment, but to meet with other young trades people and form connections that will enhance their careers and professional lives."
While sign apprentices are not yet included in the international competition, the Australian title is nevertheless highly sought-after, and this year's students will no doubt be as keen as those who have gone before, Harper predicts.
"Over the years, WorldSkills Australia has helped more than 100,000 young apprentices compete at a national and international level, and we are delighted to once again support the signage students and teachers to be a part of the 2023 competition," Harper says.
Click here to find out more about WorldSkills Australia.
---